The Welsh Camerata
There's much fine amateur choral singing in Wales and the members of the Welsh Camerata are proud to be part of that tradition. We are a small choir of around 25 singers and what makes us distinct is that we specialise in the authentic performance of early music - that composed in the eighteenth century and previous centuries (with the occasional, well-informed foray into later periods). In this endeavour, we are fortunate to have as our director Andrew Wilson-Dickson, formerly head of Early Music at the Royal Welsh College of Music and Drama. Performance technique has evolved over the centuries and singing music from earlier periods often requires quite a different approach to the material. Our specialism has led us to discover forgotten masterpieces from an incredibly rich period. Many of our concerts contain pieces quite possibly receiving their first performance in Wales since their composition. We often get the opportunity to perform with early music instrumentalists, including the Welsh Baroque Orchestra. In 2016 we gave the first performance of a realisation by our director Andrew Wilson-Dickson of Bach's lost St Mark Passion to much critical acclaim. The realisation has been published by Canasg.
Andrew Wilson-Dickson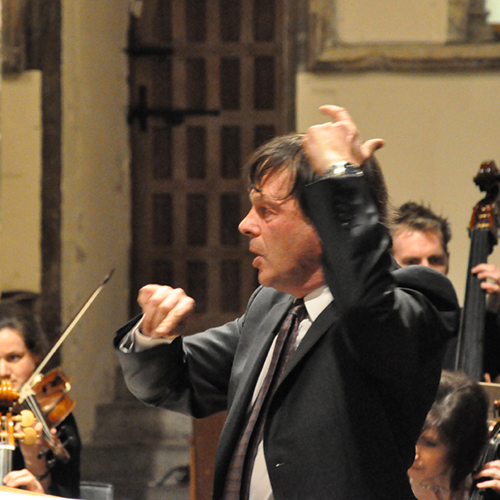 Our director
Andrew Wilson-Dickson is a pianist and organist of considerable repute. He was tutored by John Lill and Nicholas Danby at Cambridge and York Universities. Until recently he was head of Early Music at the Royal Welsh College of Music and Drama. He formerly directed the Brandon Hill Singers in Bristol and currently he directs the Welsh Baroque Orchestra and Devon Baroque. Also a string player, he is a member of the Baroque instrumental ensemble L'Indiscret. He is an accomplished composer and completed a realisation of Bach's St Mark Passion in 2015. He is the author of 'The Story of Christian Music'.
Our next performance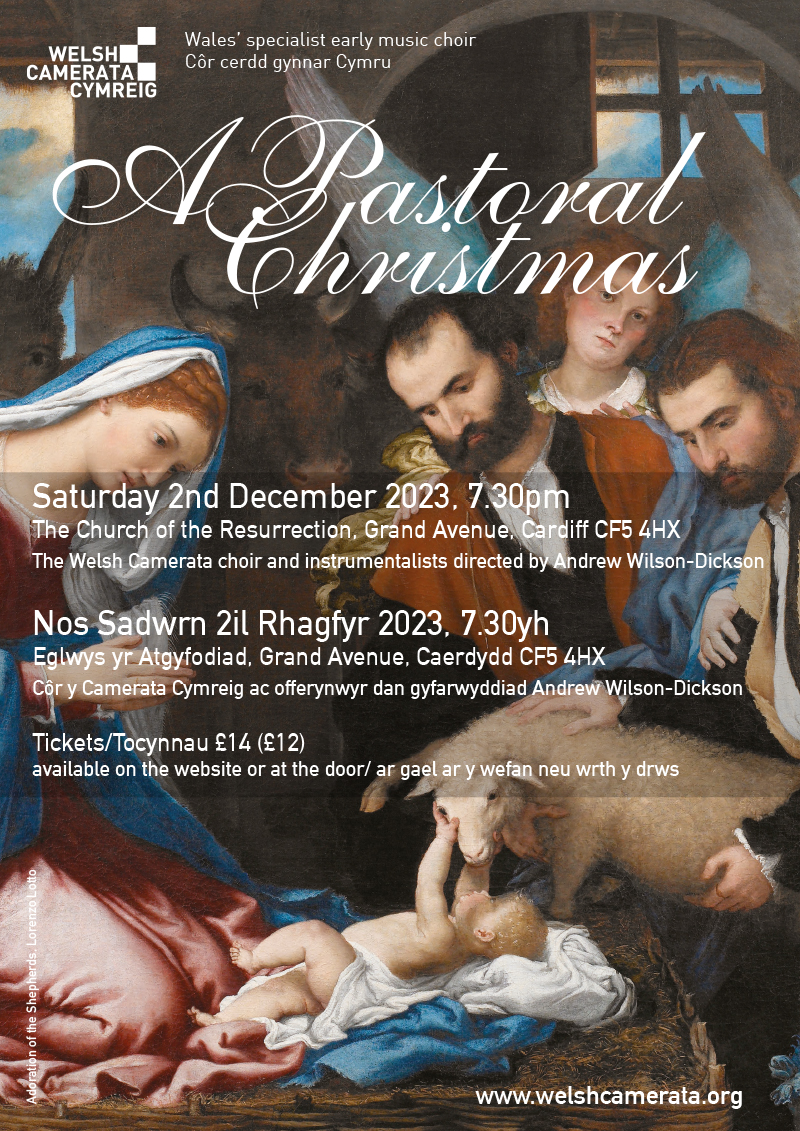 Further ahead...
No events currently scheduled.
Past concerts...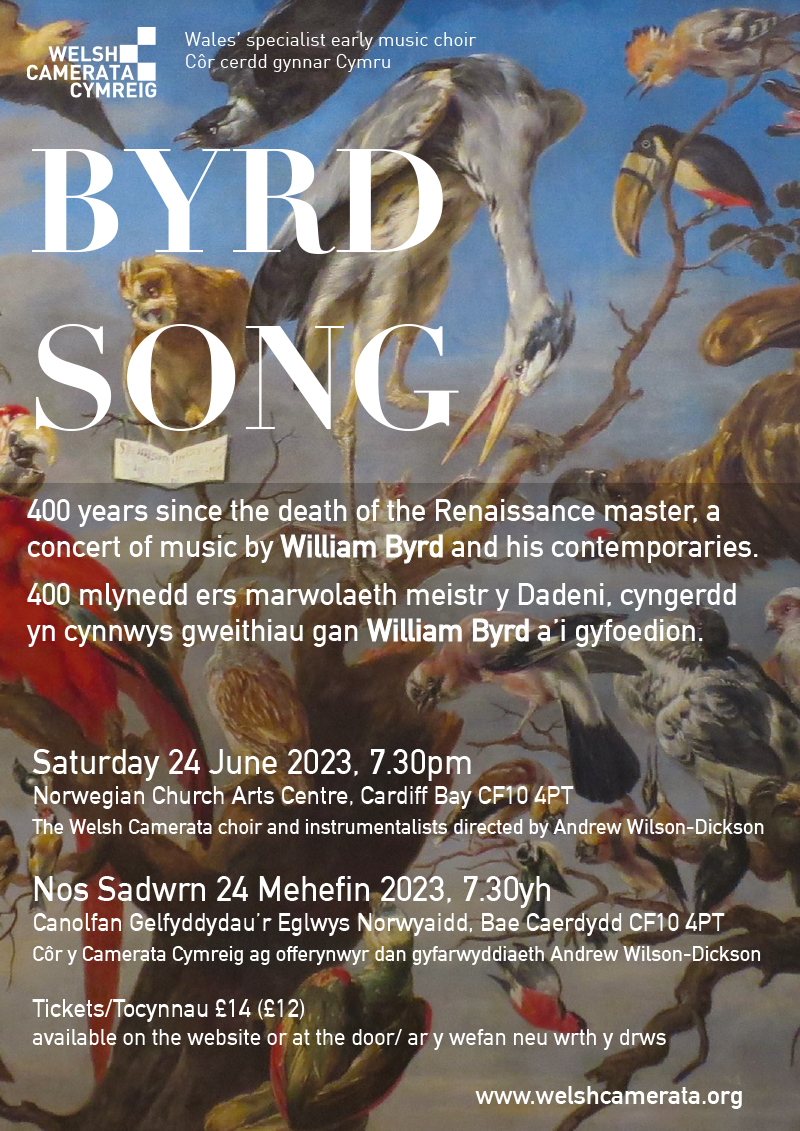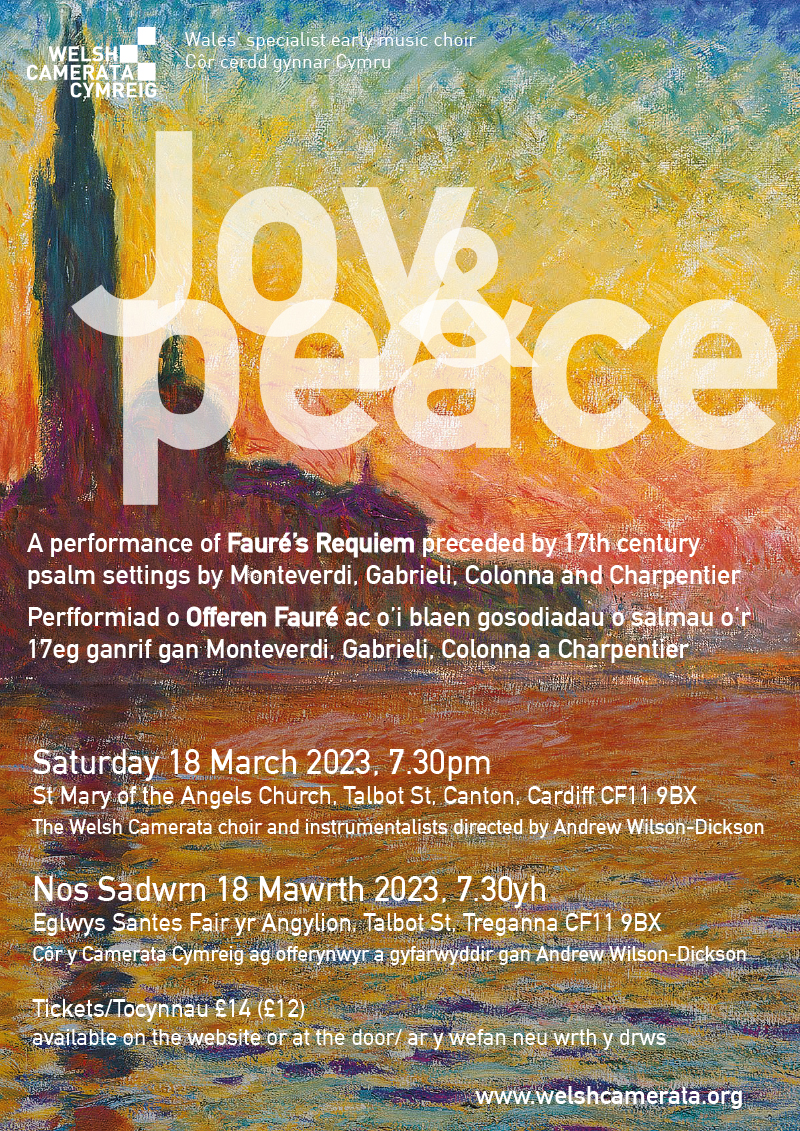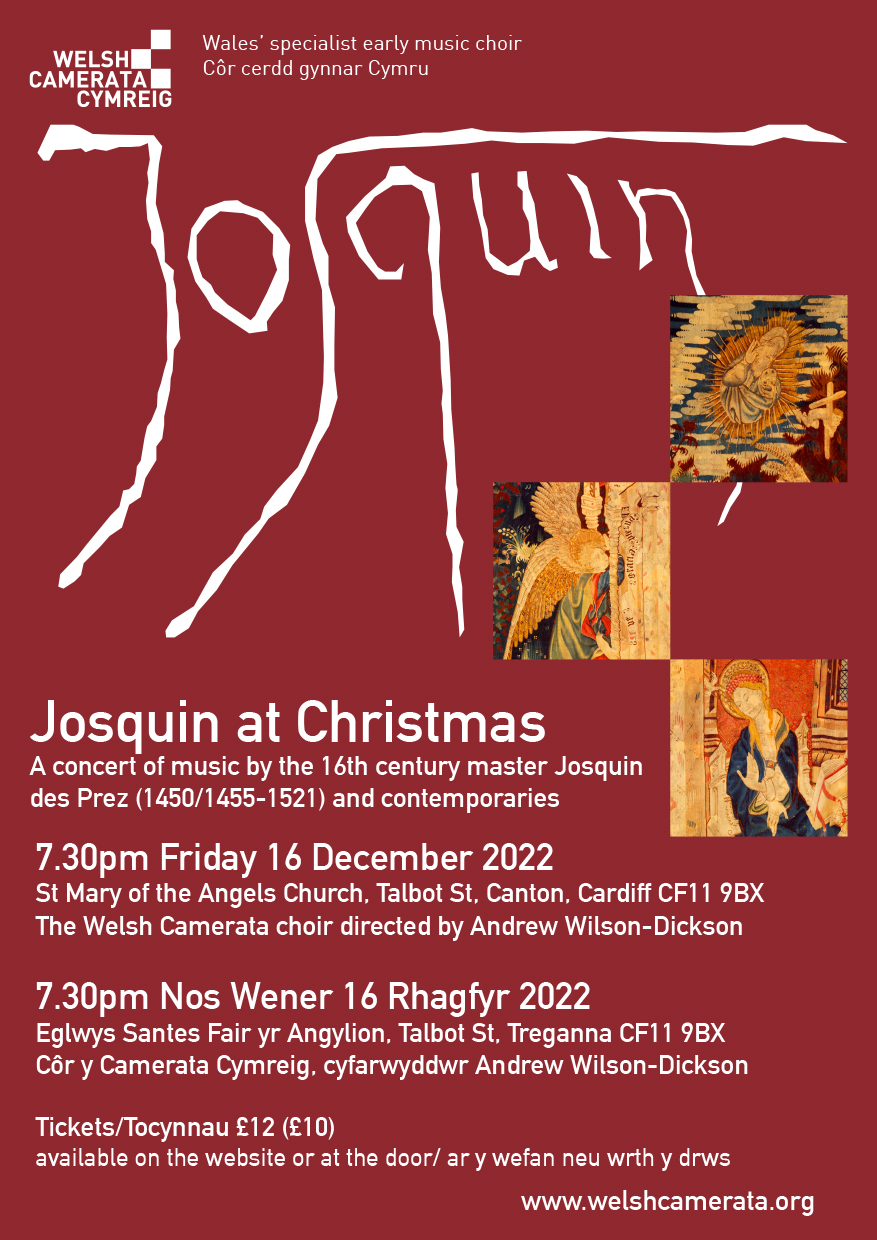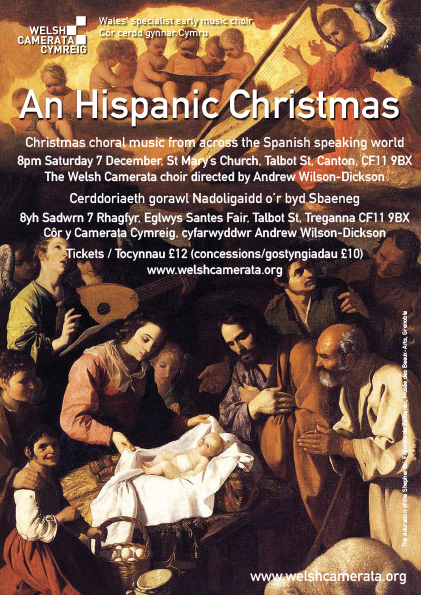 Members of the choir
Director:
Andrew Wilson-Dickson

Sopranos:
Rachel Bliszko
Tessa Davies
Marja Flipse
Frances Hales
Myra Harris
Lucianna Harrison
Beatrice Pearce
Lucy Robinson
Chris Snow
Eli Williams

Altos:
Rachel Davies
Alison Gibbons
Viv Goldberg
Liz Haigh
Lindsey Jackson
Christina Macaulay

Tenors:
Jeremy Badcock
Mark Bishop
Tim Down
Tim Pearce

Basses:
Geoff Ballinger
Gareth Henson
Chris Holmquist
Duncan Ingrams
Harry Woodman

Members log-in:
Contact us
We usually rehearse on Tuesday evenings at 7.30pm at Canton Uniting Church on the corner of Cowbridge Road East and Theobald Road CF5 1LR.
If you are interested in auditioning for the choir, please click HERE to complete the online application form.
Location of rehearsal venue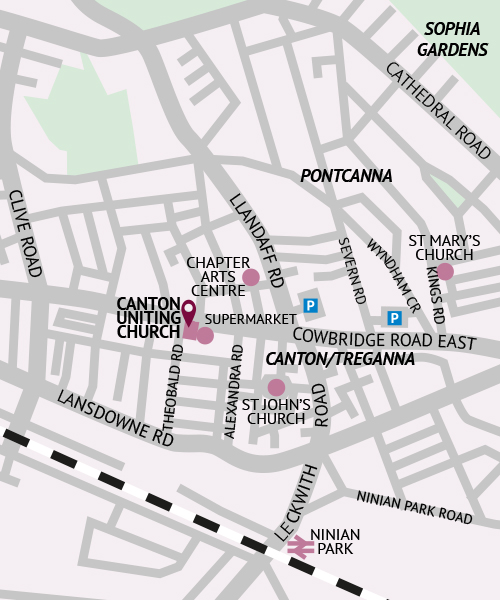 If you would like to make a general enquiry, please use this online form: